Belmont Lake Golf Club Men's Golf Association
Mission:
The Belmont Lake Men's Golf Association has continued to grow since its' inception. The mission of the BLMGA is to promote the sport of golf through equitable competition, sportsmanship, and the camaraderie found uniquely in the game of golf. This is accomplished through the various events and tournaments held throughout the year. Our season begins in March and goes through October. The events range from our Annual Member-Guest to our weekly Thursday night scrambles. 2019 will be the third year of the belmont Lake Cup Series in which the previous winners have received a weekend in Myrtle Beach.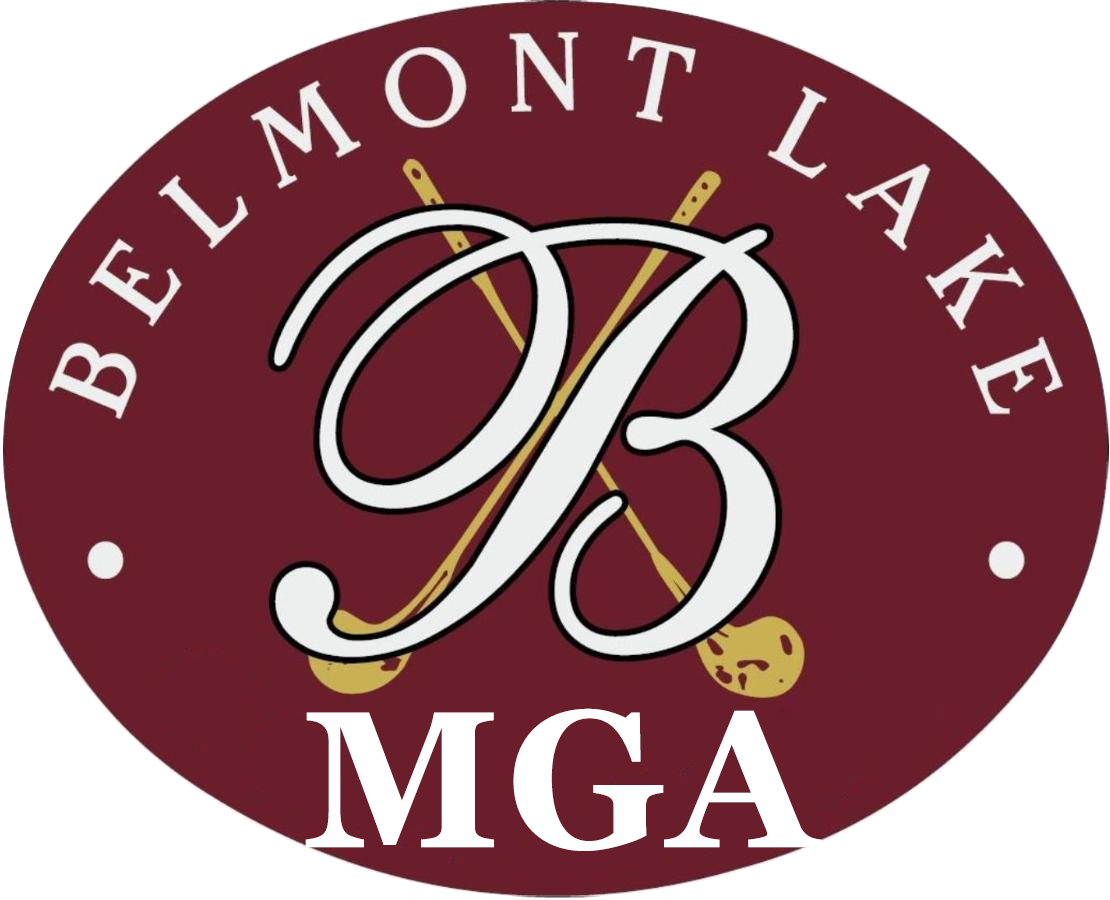 Benefits of being a BLMGA member:
♦ Opportunity to play in BLMGA events
♦ Ability to have a voice in the Organization working with course management and ownership to help develop Belmont Lake Golf Club.
♦ Preferred Tee Time reservations
♦ An additional 10% in discounts on pro shop purchases.
Click here to download the MGA Membership Application
Bookmark this website to view up to date news, results and information!
www.belmontlakegolfclub.com/mga
2021 BLMGA OFFICERS:
| | |
| --- | --- |
| President: | Vincent Hunter |
| Vice President: | Greg Fortenberry |
| Secretary: | Mel Godwin |
| Treasurer: | Robbie Stokes |
| Handicap Chairman: | Gregg Ripke |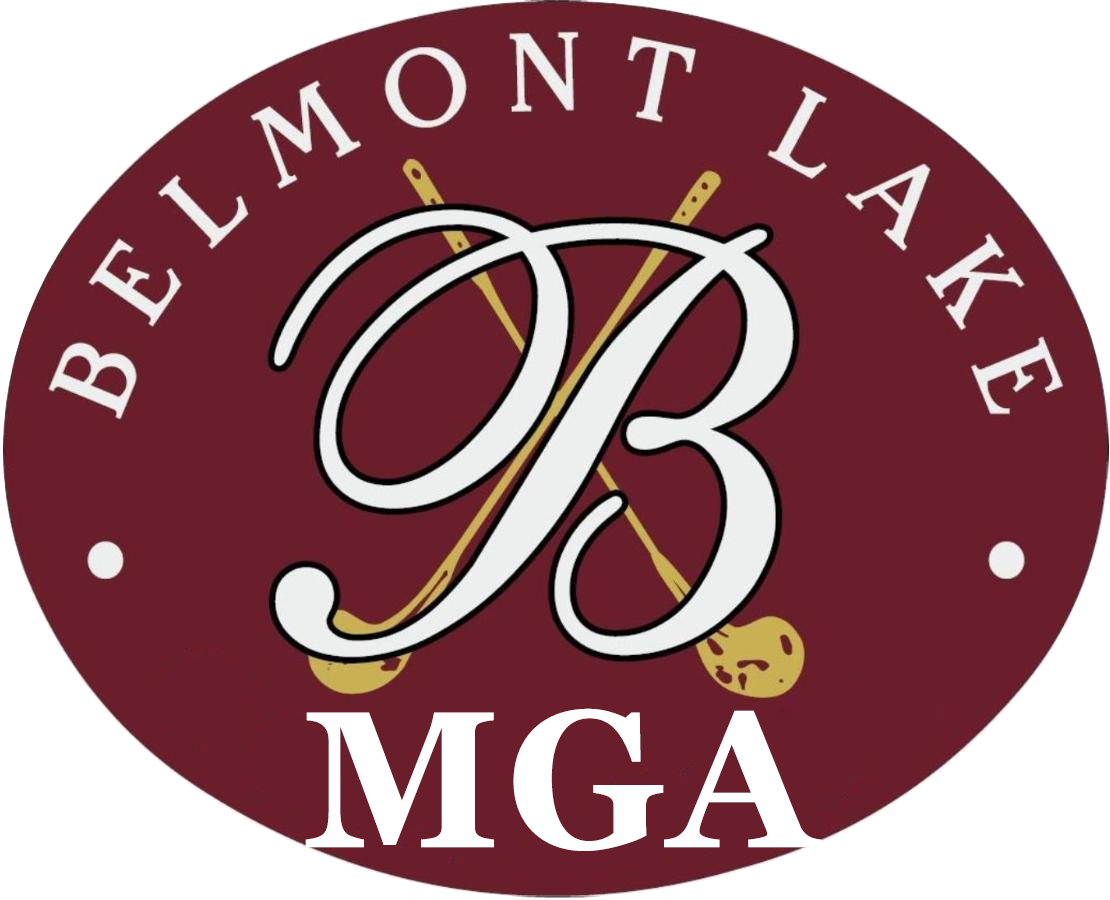 ♦ Weekly Thursday Night 9 Hole Shootouts
May 5 - September 29
Start at 5:00 (New Start Time as of September 1)
Must call into clubhouse by 2 PM
100% Cash payout
♦ Individual Handicap Championship
May 19
♦ Member/Guest Tournament
August 10-11
♦ Over/Under Tournament
(This event is played in a Ryder Cup format CLICK HERE OR MORE INFO)
June 30
Please Note: These tournaments are sponsored by Belmont Lake Men's Golf Association. Belmont Lake Preserve Golf Course sponsors additional tournaments which are open for both member and non-MGA members.
We encourage all male members of Belmont Lake Preserve to come join the MGA.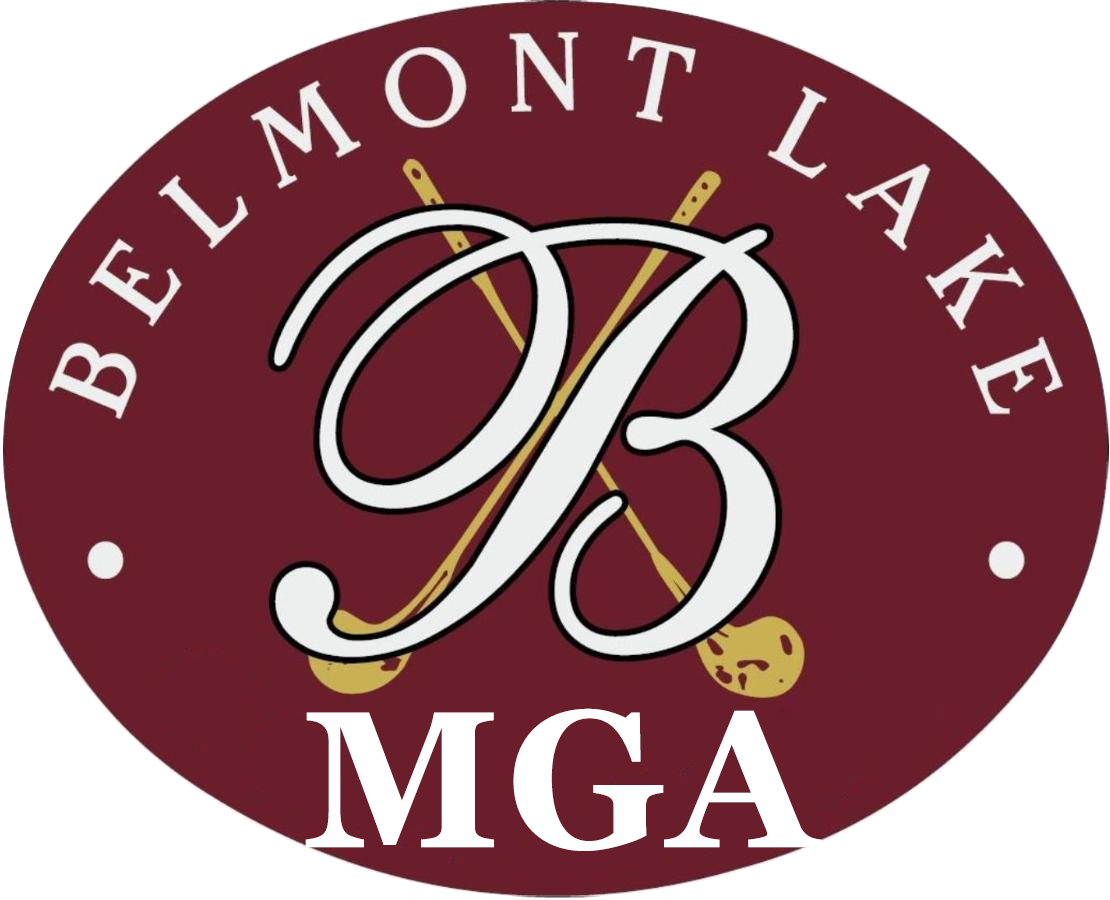 OVER / UNDER TEAM MATCH PLAY EVENT | NOVEMBER 5
"TEAM UNDER"

POINTS

"TEAM OVER"

Greg Ripke

1

1

George Deryckere

Pete Holeworth

1

1

Nick Drewery

Greg & Pete

2

George & Nick

Brent Shypulefski

1

1

Ray Lukowicz

Jay Streeter

1

1

Steve High

Brent & Jay

2

Ray & Steve

"TEAM UNDER"

4

8

"TEAM OVER"
---
THURSDAY NIGHT SHOOTOUT | AUGUST 25
1st - Pete Holzworth 32
2nd - Steve High 32
3rd - Ray Lukowicz 34
4th - S. Holzworth 35
5th - George Deryckere 35
---
THURSDAY NIGHT SHOOTOUT | AUGUST 4
1st Place - Ripke / Deryckere / Brinkley / Lukowicz ... 67
2nd Place - Lee / Wainright / Godwin ... 69
3rd Place - Wilson / Streater / Drewery ... 70
---
THURSDAY NIGHT SHOOTOUT | JULY 21
1st Place - Ripke / Brinkley / Godwin ... 63
2nd Place - Streater / Holzworth / Lukowicz ... 64
3rd Place - Lee / Bullock / High ... 68
---
2016 CLUB CHAMPIONSHIP RESULTS
Kelvin Wiggins won the Belmont Lake Golf Club Championship for 2016 with a pair of 73's on a very long and soggy Belmont Lake Golf Club over the weekend of July 16 and 17. The course was set up to play about 6900 yards each day and 2 overnight thunderstorms that dropped 6 inches of rain made it play all of that distance and more. Wiggins 146 total beat Steve Kadlick by 4 shots as Kadlick carded a pair of 75's which was also outstanding. Allen Wilson finished 3rd with a 76-79 = 155 total. Jim Becknell was 4th at 158 with rounds of 78-80 = 158.
This victory by Wiggins was his 1st Belmont Lake Golf Championship and came despite a lost ball double bogey on 6 on Saturday and a 3 over par start after 5 holes on Sunday. Birdies at 6, 8, 11, and 12 on Sunday turned his fortunes around and he held off a charging Steve Kadlick to win by 4 shots. Kadlick had tied Wiggins after 5 holes on Sunday before the birdie barrage by Wiggins resolidified his position on the championship.
SENIOR CLUB CHAMPIONSHIP
Andy Rawls won his first Belmont Lake Golf Club Senior Championship by shooting rounds of 74-71=145. Gregg Ripke finished 2nd posting rounds of 73-78=151. Barry Farnsworth finished 3rd at 82-75=157 and Pete Holzworth finished fourth with rounds of 78-84=162.
Rawls captured his championship by shooting a pair of 3 under 33's on his back nine Saturday and Front Nine Sunday. This helped him overcome a slow start on Saturday and a 1 shot deficit going into Sunday's final round. Gregg Ripke led after 1 round shooting a terrific 73 on Saturday highlighted by steady play. Ripke got off to a very slow start on Sunday and was never able to catch up to Rawls who shot a one under 71. Birdies at 4, 6, and 7 provided the momentum Rawls needed to gain an advantage on his way to winning the championship

Congratulations go out to all the on a hard fought battle in warm and wet conditions.
---
THURSDAY NIGHT SHOOTOUT | JUNE 23
1st Place - Streater & Bales ... 29
2nd Place - Holzworth & Wainright ... 29
3rd Place - Scott & Godwin ... 29
4th Place - Brinkley & Bullock ... 29
---
MGA HANDICAP CHAMPIONSHIP | JUNE 18
1st Brent Shypulefski 63
2nd Jay Streater 64
3rd Jimmie Bullock 69
4th Greg Ripke 69
5th Steve High 70
---
THURSDAY NIGHT MGA SHOOTOUT | JUNE 16
1st Place - Lawson, Lee, Streater, High... 54
2nd Place - Dickens, Deryckere, Hunter, Holzworth... 57
3rd Place - Thomas, Ripke, Bullock, Brinkley... 57
4th Place - Wiggins, Scott, Godwin, Ellis... 58
---
THURSDAY NIGHT MGA SHOOTOUT | JUNE 9
1st Place - Kelvin Wiggins... 28
2nd Place - Chris Lawson... 29
3rd Place - George Peryckere... 31
4th Place - Mel Godwin... 33
---
THURSDAY NIGHT SHOOTOUT | JUNE 2
1st Place - Lawson, Ripke, Bulluck, Brinkley... 65
2nd Place - Wilke, Hunter, Shypulefski, Drewery... 66
3rd Place - Thomas, Coley, Scott, Streater... 66
4th Place - Wiggins, Wainright, Holeworth, High... 67
---
THURSDAY NIGHT SHOOTOUT | MAY 26
1st Place Tie
30 - Brent Shypulefski ​& Jimmie Bulluck
30 - Greg Ripke & Jay Streater
30 - Jerry Thomas & Steve High
---
THURSDAY NIGHT SHOOTOUT | MAY 19
1st Place...67
Kelvin Wiggins / Greg Ripke / Marcus Brinkley / Rich
2nd Place...68
Jay Streeter / Jimmie Bulluck / David Wainright / Brent Shypulefski ​
---
THURSDAY NIGHT SHOOTOUT | MAY 12
1st Place: Kelvin Wiggins & Jay Streeter... Net 29
2nd Place: Mel Gidwin & Brent Shypulefski... Net 32
3rd Place: Gregg Ripke & Marcus Brinkley... Net 33